Clean your home and get cleanings FREE..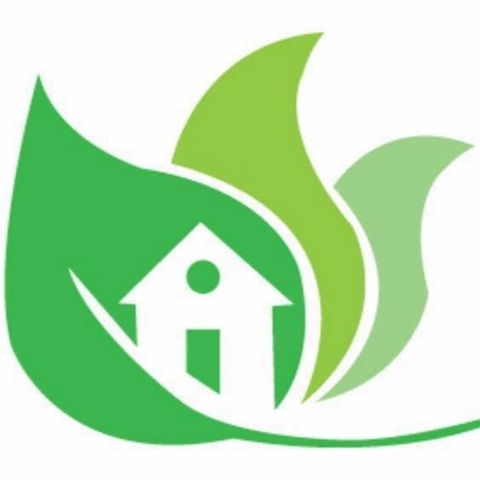 Monica's Cleaning Services ( 508)933-1750 /(978)648-1172
Whether you need a one time scouring to get ready for moving or entertaining or regularly scheduled upkeep, cleaning and maintenance, you'll find my services are dependable, reliable, sanitary and thorough... and my rates are reasonable.
My business is fully insured and CORI cleared so if you need your home or business cleaned by someone you can trust call for us...
The same persons
in all
cleanings
(Monica **
Owner and operator**
)
Call ask for Special offer ;
Refer a Friend,and get a free cleaning .
Add us on facebook and get 10% off
...
Find us
FACEBOOK
: https://www.facebook.com/#!/monicacleaningservices
*Weelky cleaning ,after 4 cleanings. Get the 5 th for FREE
*Bi-weelky cleaning,after 4 cleanings.Get the 5 th for 50% price...

Contact us and let's setup appointment to estimate
We still have openings in our Cleaning schedule I respectfully take this opportunity to provides service at your house. All of our service are performed in a professional cleaners,with great attention to every detail. We are reliable and conscientious and take great pride in our work. I would be pleased to provide reference for your review. I will provide all necessary cleaning equipment to performer all the service. If you have any question or wish to discuss further detail,I would be happy to meet with you. call me (508)933-1750 OUR SERVICES INCLUDES: Kitchen Countertops and backsplash cleaned Cabinet fronts washed and wiped Sinks scrubbed and disinfected Floor vacuumed and mopped Outside of appliances (oven, microwave, refrigerator, dishwasher, stovetop) Inside microwave Small appliances wiped Window sills cleaned Baseboards dusted or wiped Spot wipe door frames and switch plates Trash emptied Wash or dust table and chairs Bathrooms Sink cleaned, disinfected and rinsed Tub and/or shower tiles cleaned, disinfected and rinsed Chrome fixtures shined and cleaned Toilet base, rim, inside and outside disinfected and wiped Vanity top cleaned Mirrors cleaned Window sills wiped down Trash emptied Baseboards dusted and/or wiped Vacuum and mop floor Spot wipe door frames and switch plates Other Living Areas, Hallways and Stairs All areas dusted Hardwood or tile floors damp mopped and dried Carpeted floors vacuumed Baseboards dusted and cobwebs removed Window sills wiped down Spot wipe door frames and switch plates Glass tables cleaned Picture frames dusted Lamp shades dusted Bedrooms Carpeted floors vacuumed Hardwood or tile floors damp mopped and dried All areas dusted Picture frames dusted Mirrors cleaned Window sills cleaned Spot wipe door frames and switch plates Trash emptied Baseboards wiped and dusted Lampshades dusted *Remove trash and replace bags
Comments
30.12.2021 02:05
Paula Hero
I put out an urgent message on Facebook for a last minute cleaning service on Tuesday evening.
Monica responded and we talked Wednesday morning.
Great response and job! Would highly recommend
27.08.2021 22:18
Samina
Monica and team are great! They do a thorough and excellent job cleaning, and I highly recommend them!
13.06.2021 20:50
Laura
thank you monica & team for a wonderful and thorough deep clean of our 3 story condo!!! Everything looks so much better, fresh, and clean and we are so happy with the final product.
03.09.2019 18:19
Gail Bickford
We recently had ream Monica clean our house after a really busy summer. They did an outstanding job, The best!!
19.05.2019 16:20
Jeannine
Truly impressed with Monica and her team! They've been cleaning my home since they began and they are excellent. They're dependable, hard working, and my home looks wonderful when they're finished.
19.05.2019 15:55
Jeannine
Monica has been cleaning our house since she started. I find her to be reliable, hard working, pays attention to details, follows instrustions, polite, and just delightful. Id highly recommend her!
29.07.2018 15:09
Mjl
Just had a first-time cleaning with Monica the other day and my house has never been cleaner! My family lives in a dusty old house and it has been such a relief for it to be so clean...thank you!!!
08.02.2017 17:18
Kalyn
Truly impressed with her service!
06.02.2017 02:17
Priyatha
Monica and her team have been doing our home cleaning for the past 4.5 years. Extremely happy with her consistently good cleaning and would definitely recommend her.
30.01.2017 23:20
Beth
Monica and her team have been cleaning my home for over 2 years. Best service we've had!! They are prompt, thorough, flexible and always willing to meet any other cleaning needs! Highly recommend!!
27.01.2017 01:06
Becky
My husband and I would highly recommend Monica's cleaning service. Always consistent and thorough! So grateful I found someone that's really good !
13.01.2017 01:07
Jane
First time using a service like this and Monica's service is great! Her staff is professional, timely and went above and beyond my expectations. I'm telling everyone I know! Thanks!
19.05.2016 01:52
Joelle
Monica provides an exceptional service! Prompt, professional & thorough for a reasonable rate. I used other services before but had a much more positive experience w Monica. I highly recommend!
19.05.2016 01:34
Laura
Monica and her team do a great job! I highly recommend them.
19.03.2016 02:53
Charlotte
Monica has started cleaning my house biweekly and it is the best choice I have made. Our house is so clean with all of her special touches. I have had other services over the years, she's best.
26.02.2016 23:29
Berta
Monica has been taking care of my home biweekly since fall 2013. I appreciate her work and attitude very much; she is a courteous, reliable young woman and I highly recommend her to everyone!
17.02.2016 20:19
P.B.
We just had Monica and her team do a thorough cleaning of our house. They did a tremendous job. The house is cleaned from the top of the kitchen cabinets, to beneath the couches. Fabulous.
16.09.2015 17:57
Mollee
Monica has recently started cleaning our home biweekly. She and her team are fantastic. There is nothing like opening the door and smelling the freshly cleaned floors and seeing everything glisten i
16.09.2015 15:31
Megan
Monica and her crew came yesterday to clean our house for the first time and walking in after she was finished was AMAZING! I would recommend them to anyone!
29.03.2015 00:54
Rachel
We just bought a home and are looking to have it cleaned before we move in. It is best to email me as I have two little one plus three dogs and am always running with them. Thank you!!
22.10.2014 18:05
Nancy Horan
So far so good. They've only come for us once. I'll modify this review if necessary. Monica's charged us $25 an hour with a minimum of 4 hours. The next day a woman who speaks english came by with two other women to clean. She interpreted for us and
22.10.2014 18:01
Peggy H..
Our house was very dirty as we had not had anyone to clean for quite sometime. Monica and Juscilene did a splendid job of house cleaning. Juscilene made the stove sparkle like it hasn't done since new, while Monica was doing wonders in the bathroom. My
17.09.2014 20:26
prayag raz
she is awesome!! no more words!
26.05.2014 00:12
Srimani
Monica's cleaning service does a great job. It's very important to get such a trustworthy crew. I've no complains.
07.04.2014 02:43
Nancy
We are extremely happy with Monica's Cleaning service. Professional, trustworthy, dependable, friendly. Most importantly, they do an amazing job every time!
01.04.2014 21:36
Diana
I guess I finally found cleaning people that satisfy my demands. Today was their first time in my house and I'm very happy. Hope it continues this way. Thanks!
30.03.2014 19:13
Marsha
I've been very happy with Monica and her team. They always do an excellent job. She is very reliable, accommodating, hardworking and a very nice person.
29.03.2014 08:09
Cheryl MacKay
Monica and her team ar absolutely fabulous! Trustworthy, hardworking, and very meticulous. I love everything she does for me. You won't be dissapointed.
20.03.2014 03:43
Kathy Brooks
"Monica and Company were AMAZING! They were here on time. Ready to work and didn't stop until ALL was finished. First time user of cleaning service. I let my home get SO dirty because amt of dogs/cats and I needed a fresh start. They were great, saw how b
04.01.2014 15:25
Isabella
We've had Monica's bi-weekly service for over a year and couldn't be happier. She's reliable and trustworthy, and we love coming home to our clean apartment.
23.12.2013 15:38
BARRY A.
Monica and her crew left my house looking like it did when it was brand me in 1999. They got stains out of the bathroom floor that I had given up on!!
08.10.2013 05:57
Lauren F
" Very impressed with the cleaning crew. They did a great job with the bathroom and kitchen. I appreciate their attention to detail. "
08.10.2013 05:55
Casey T
Was very pleased with the services i received. Me and my roommates basically live in a huge bachelor pad ha. Very impressed with the young lady who did our place( i believe her name was Monica ). It looked and smelled amazing. Honestly i don't think I've
11.09.2013 22:52
Angela Seybert
Monica just left my house and did an AMAZING JOB!!! THANK YOU MONICA'S CLEANING SERVICE! I will be calling them back for sure! Everything smells and is clean!!
24.06.2013 00:08
Katy Poutasse (Harvard MA)
Monica,

Thank you so much for an extraordinary job. We appreciate your commitment and your hard work.


04.06.2013 04:34
SRI
Monica, Thanks for your service. The house was very neat, tidy and sparkling and I never could do all these in one shot all these years.
13.02.2013 16:26
Nalini
Monica you do a great job with cleaning my house. You do a thorough and deep cleaning, which is why I love your services. Thanks a lot!
06.02.2013 00:18
Liz
Thanks Monica for doing such a great job with our house cleaning week after week. Everything is always sparkling, fresh smelling, and super clean!
27.01.2013 17:12
Lis Rhodes
Monica provides such an amazing service. She always finds something extra to clean! Best cleaner I've ever had. Would strongly recommend.

27.01.2013 17:09
Nick Aalerud
Monica, thank you for doing my Mom's house! It helps her so much, and she's thankful to you for it. I think she only has a few notes, she'll share with you at some point. We appreciate your professionalism, prompt service, and thoroughness!
27.01.2013 17:07
Kim Adams Thompson
Monica cleaned a rental unit for me and I am amazed. Wish I had before and after photos to share as you would not believe your eyes! I was so happy I had her clean my house. She went above and beyond....Reliable and reasonable - I look forward to my bi-we
27.01.2013 17:06
Cheryl Aronson
I had Monica's Cleaning Serivces clean my home from top to bottoma nd can't even begin to tell you how fantastic the home looked when she was done. There was nothing left untouched and cleaned. She did a spectacular job and would recommend her to anyone l
24.01.2013 03:00
Kelley Mannix
Monica always does a fantastic job for us! Thanks, Monica!

22.01.2013 23:46
Cheryl
Monica's cleaning has been the best service by far. She takes great pride in her work. My house looks spectacular when she's done.
22.01.2013 21:20
Elyse
Even my teenage son noticed how clean the house was and that is about the best recommendation one can get.
22.01.2013 17:15
Stacey Penniman
I am always pleased with Monica's cleaning when I come home. Her service pays attention to detail is very thorough!! I highly recommend Monica's cleaning!!
22.01.2013 15:24
Heather Trudeau
I love coming home to a clean house!!! Thank you Monica for cleaning my home!!!